Property Development Finance
Reesby & Company has considerable experience in funding all types of property development including multi-unit residential development, commercial and retail projects, master planned communities and traditional land subdivisions.
Reesby & Co has completed transactions ranging from standard $1 million first mortgages over suburban retail developments to the recent $100 million Queens Residences apartments on Queen Street, $200 million Lighter Quay development in the Auckland Viaduct Basin, the $70 million Maritime Office Building on Wellington's waterfront, the $250 million Telecom Head Office on Victoria Street, Auckland CBD, the $35 million HSBC Tower in Christchurch and the $60 million Chaffers Dock Apartment building in Wellington.
More recent projects include the funding for Vincent Apartments in Auckland CBD, Hopetoun Apartments in Freemans Bay, Urba Apartments in Freemans Bay, numerous subdivisions and housing projects in the Auckland region and large commercial developments in Christchurch. Over the past two years we have funded in excess of 30 development projects including residential subdivisions, retail developments and construction/strengthening of commercial properties.
We have also sourced bank and subordinated debt finance for over 6000 residential apartments and houses throughout New Zealand. Each project has different strengths and weaknesses so it is not possible to be specific on the level of funding available without receiving detailed information on the project.
Reesby & Co has the resources via private investors, banks and Spinnaker Capital to provide the funding for 100% of the cost of the project in certain circumstances.
The value of the above recent projects is in excess of $1 billion and involves funding over 1000 apartments/sections.
PROJECT INVOLVEMENT
SOME OF OUR RECENT PROJECTS +
Weiti Subdivision. Weiti
Victoria Residences. Auckland
Hereford Apartments. Auckland
Fiore 2. Auckland
Flatbush. Auckland East, Subdivision
Queens Residences. Queen St
350 Queen Street retail and office conversion. Auckland CBD
Vincent Street Apartments. Auckland CBD
12 retail units. Apollo Drive, Rosedale
Langdons Road subdivision. Christchurch
Ferry Road retail development. Christchurch
17 retail units. Corinthian Drive, Albany
Urba Apartments. Freemans Bay
Hopetoun Apartments. Freemans Bay
Cavendish Drive Retail Centre. Manukau
24 lot Regis Park subdivision. Whitford
Sugar Tree Apartment Project. Auckland CBD
34 lot subdivision. Okura River Rd, Okura
42 lot subdivision. Wilks Road, Silverdale
22 lot subdivision. Murphys Rd, Flatbush
33 lot subdivision. Dining Road, Riverhead
10 houses. Flatbush and Karaka Lakes
18 houses. Redhill, Papakura
24 Apartments. Christchurch
SOME OF OUR OLDER PROJECTS +
Telecom Head Office. Victoria Street, Auckland
Zone 23. Mt Eden, Auckland
Chaffers Dock. Wellington
The Sebel Hotel. Auckland
Gifford Apartments. Broadway Park, Auckland
Beaumont Quarter. St Marys Bay, Auckland
Volt Apartments. Auckland CBD
Holiday Inn. Wellington
Unicentre. Auckland
Kiwi on Queen. Auckland
Hilton Hotel. Denarau, Fiji
Beaumont Quarter. Residential Precinct
Kawarau Falls Development. Queenstown
Todd Park. Wellington
Westin Hotel. Lighter Quay
Ardmore Airport. Papakura
Farmers Carpark Building. Auckland
Waiwera Hotel and camping site. Waiwera
Turners & Growers site. The Viaduct, Auckland
Henderson & Pollard land. Mt. Eden, Auckland
Quay Park Developments. Auckland
White Heron site. Parnell, Auckland
Northwood Supa Centre. Christchurch
Discount Brands (land). Takapuna
Cloudy Bay Business Park. Blenheim
Papamoa East Subdivision. Mt Maunganui
Nelson Homebase. Nelson
Duke of Marlborough Hotel. Russell
Quadrant Apartments. Auckland CBD
Lighter Quay. Viaduct, Auckland
St Lukes Garden Apartments. Auckland
The Shore Apartments. Queenstown
Atlas Suites. Mt Maunganui
Cook Apartments. Broadway Park
OUR RECENT PROJECTS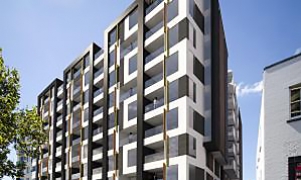 URBA APARTMENTS
Auckland $60,000,000
QUEENS RESIDENCES
Auckland $115,000,000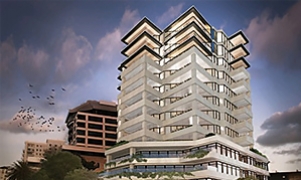 HOPETOUN APARTMENTS
Freemans Bay, Auckland $70,000,000